Latest Gold Vault Additions:


"Revealed: The 9 Income Streams I Personally Use to Make  $100 - $300+ Per Day Online..." Watch as I peel back the curtain and reveal my 9 BIGGEST profit … [Click Here To Read More]


If your Still struggling to make money online when building your list then... Instantly Discover How To Craft Your Very Own Profit-Pumping Sales Funnel! That You … [Click Here To Read More]


Email Subject Line Swipes
We know the the subject line is the most important part of successful (or less than successful) email marketing. If the subject line doesn't grab your subscribers … [Click Here To Read More]
Latest Juicyness From the Blog: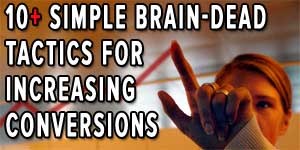 Let's face it, we only have so many visitors. And many of us struggle to gain the visitors we have. We work hard for the hits. No doubt about it. So it only makes sense that we squeeze everything out of the hits we do get. Don't you agree? Today I … [Read More...]
Oh There's Even More...